Special Bred Female & 2J Angus Bulls
Wednesday, April 5th @ 11:00AM
2J Angus 13th Annual Bull Sale
10 – 1 ½ YEAR-OLD ANGUS FALL BULLS
35 Spring Yearling Angus Bulls
Top end Blk Angus Bulls, plenty of bulls in the front side of calving ease & all excellent growth traits. Bulls are out running & very athletic, don't miss this set of quality Angus Bulls!
In addition to their SAV Influenced herd, they introduced the following sires:
Casino Bomer, EXAR Stock Fund, Stevenson Turning Point, Musgrave Sky High
And MORE!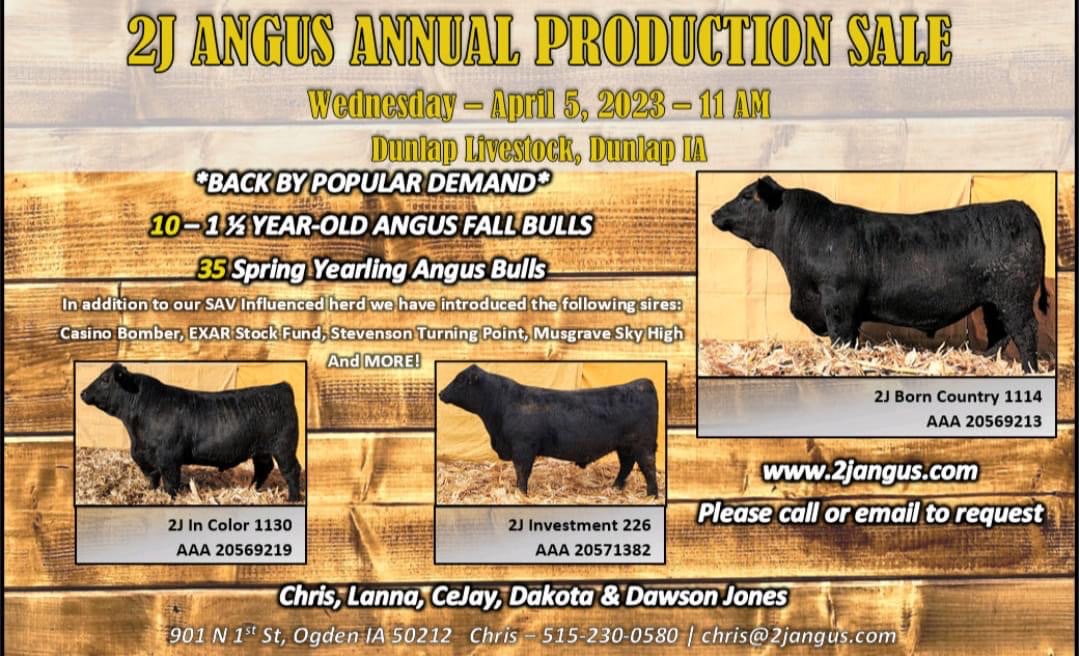 Cows

45 Blk/Bwf Cows, 2nd-3rd clvers, mated Blk Sim. Bulls, due 4/1, cows coming direct from Curencanti Mountains in Colorado
Auction will be broadcasted at www.cattleusa.com
Please go online to register for buyer number prior to auction date.