Special Bred Female & Keller Windchime Angus
Wednesday, April 19th @ 11:00AM
Keller Windchime Angus
Keller Windchime Angus will offer 40 yrling Angus Bulls & 15 Angus Breds & Pairs
For nearly 30 years, Keller Windchime has brought outstanding Angus genetics that focus on the commercial production cow/calf producer. Sire groups include: Sitz Steller, SAV President, Justified, Fair & Square, Connealy Irish, & More.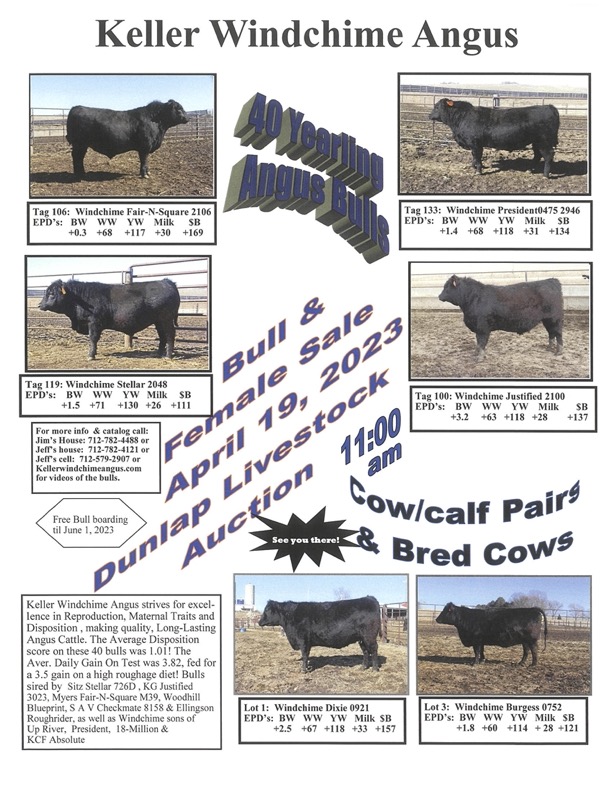 Auction will be broadcasted at www.cattleusa.com
Please go online to register for buyer number prior to auction date.